ACDC Rescue is a non-profit animal rescue with the goal to find permanent homes for adoptable animals. This project involved a custom theme and interface that could connect to their existing animal database, and still bring their mission and educational information front and center.
Since 2004, ACDC Rescue has provided thoughtful and needed community programs like T-N-R, low-cost spay/neuter clinics, and educational speaking engagements. These programs facilitated connecting the community to each other and the resources they need while promoting the awareness of animal homelessness, healthy pet interactions and life-long pet ownership.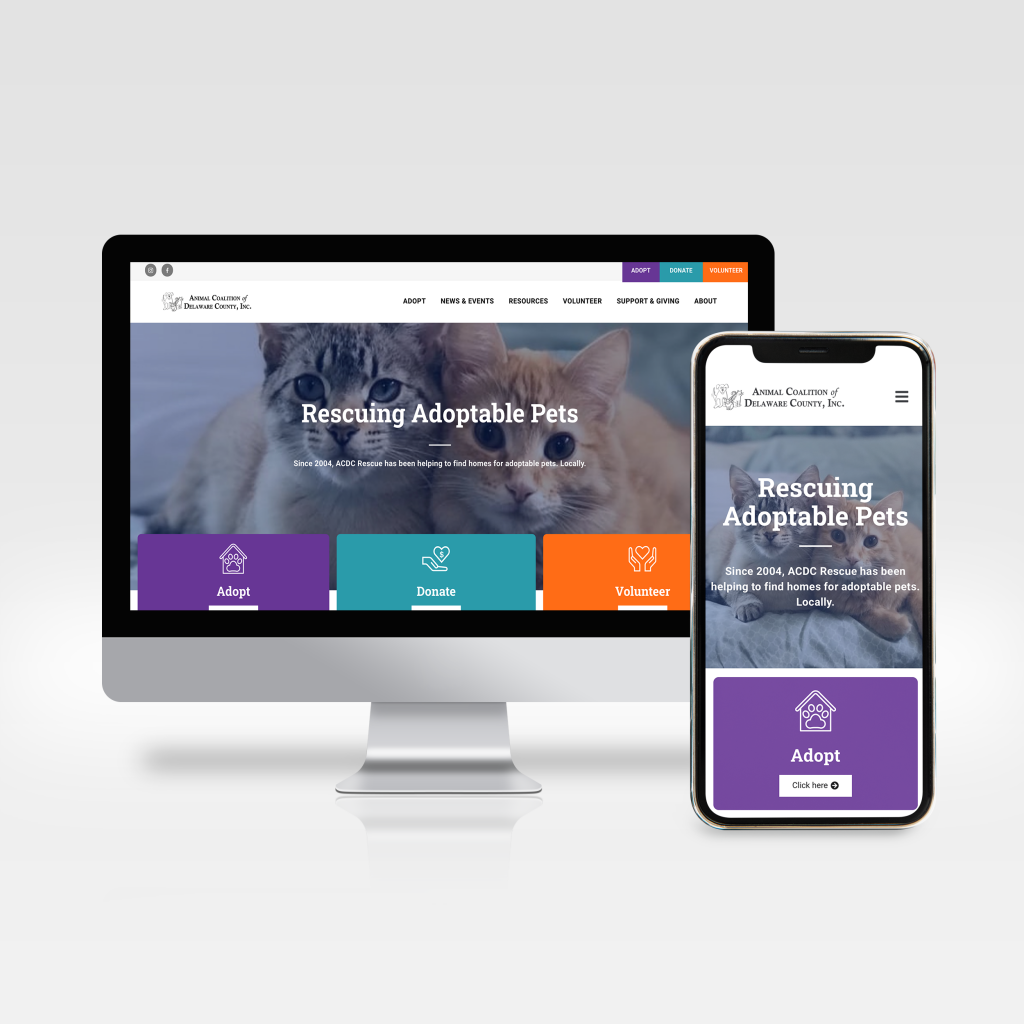 ACDC Rescue needed a total website re-design, something that reflected the personality of the non-profit, and easily accessible on all devices.
When approached with this project, the biggest pain point they asked to be addressed was that the website was not mobile friendly. This made it very difficult for potential adopters to see the pets to apply for them. Fixing this was priority 1.
The secondary pain point was that their mission to educate the public was hidden behind layers of linking pages. Priority 2 was bringing their important information front and center so it could be easily accessed.
Scroll down to see before