Depole Design is an interior design firm serving both residential and commercial projects in the NYC area. This project was a website redesign that focused on the positive impact of their work and showcased their portfolio. The end result was a simple design that is easy to navigate and beautifully showcases the portfolio of work of Depole Design and its offerings.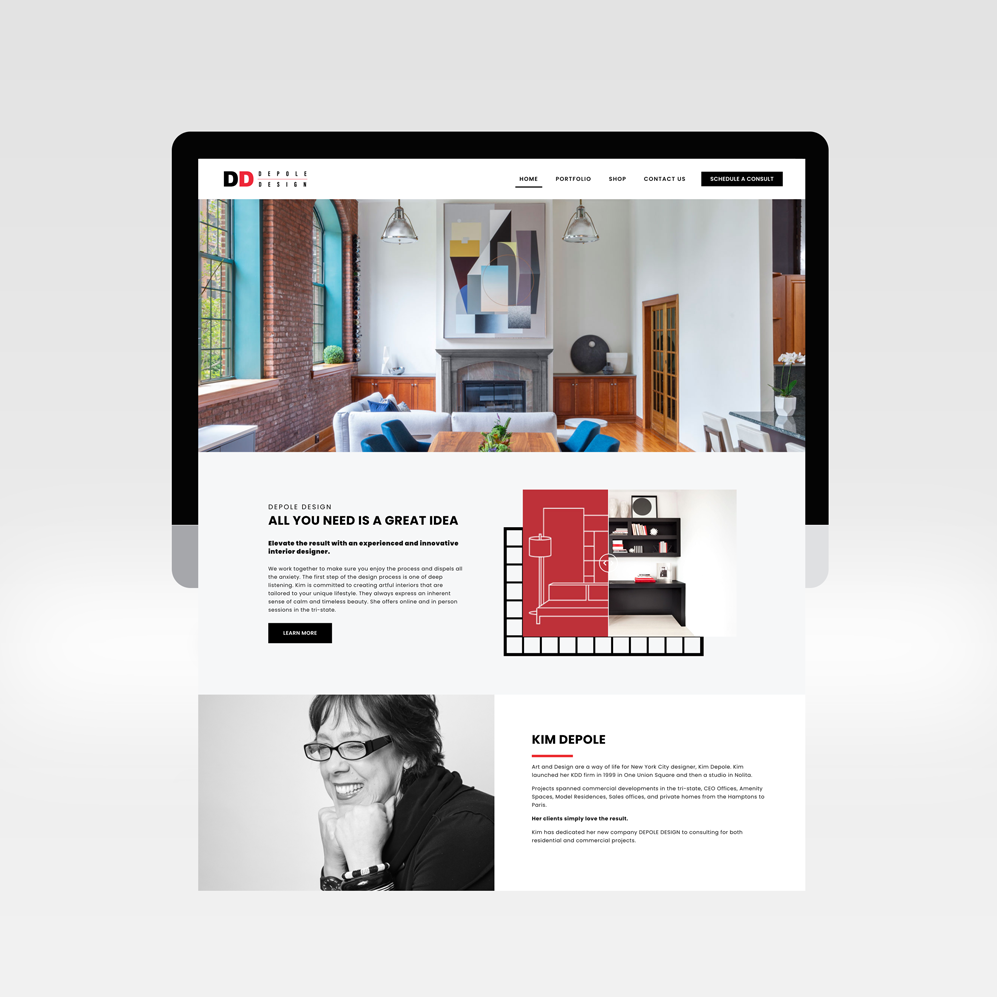 Depole Design needed a total website redesign that helped to showcase and bring awareness of the impact of their work, and the website needed to be accessible and look good on all devices. 
When approaching this project we wanted to simplify the website and make the website elevate the clients' work.  The design of the website makes the projects appealing, and easy to navigate. The before and after images of the projects bring attention to the designers ability to transform a space.
We also integrated a 3rd party sales solution that promotes a series of curated collections chosen by the designer. Calendly was also integrated for booking and scheduling future client appointments.
Scroll down to see before