Cat Nook Cafe needed a logo that represented the fun, and cheerful personality of the cats available for adoption. Something that stood out from other cat cafes and could also reflect the values, mission and the community. The logo and branding matches the aesthetic of the physical space and the activities that are hosted at the physical location.
Since 2004, ACDC Rescue has provided thoughtful and needed community programs like T-N-R, low-cost spay/neuter clinics, and educational speaking engagements. These programs facilitated connecting the community to each other and the resources they need while promoting the awareness of animal homelessness, healthy pet interactions and life-long pet ownership. ACDC launched Cat Nook Cafe, a cat cafe and physical space for ongoing outreach and education development.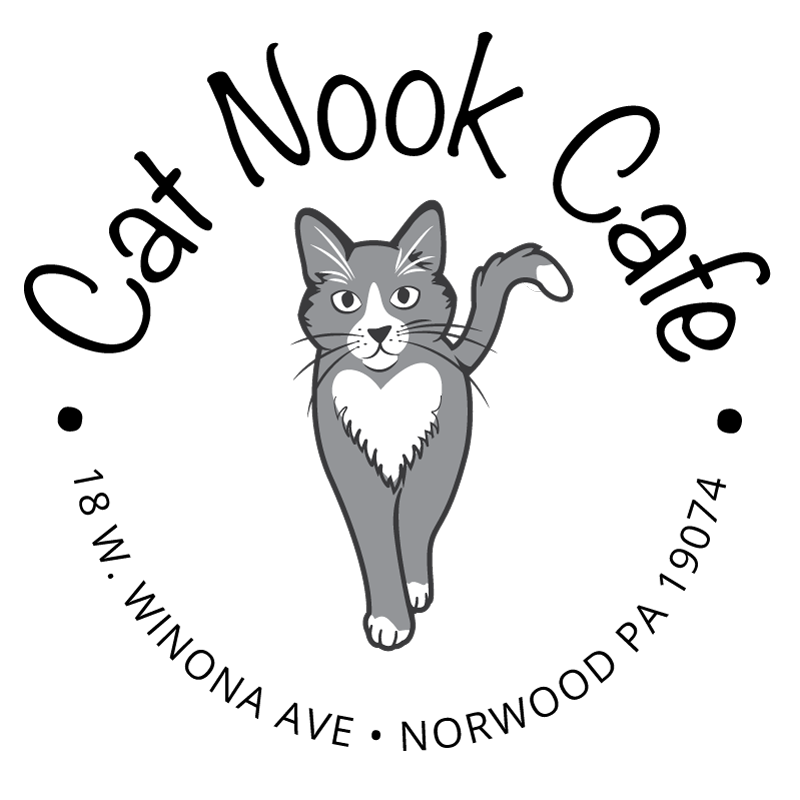 Cat Nook Cafe needed a website, something clean and sleek but also inviting and welcoming. A cat cafe is not the same as a adoption center, it is a fun place to visit. While the cats are available for adoption, the purpose of the cafe is to provide a safe space for visitors and cats to hang out together. A place to relax, hang out with friends and make some furry friends along the way!
The website needed to be multi-functional. Serving as a portal to collect donations, promote adoption, allow guests to book time to visit, and sell tickets for events.