The Envelope Group is an expert in creating a comfortable and energy-efficient building envelope for commercial and residential buildings in the Philadelphia area. Their product offerings can be applied to both new construction and existing buildings, they needed a custom web solution for this. A custom illustration was also created for visual representations of their product use.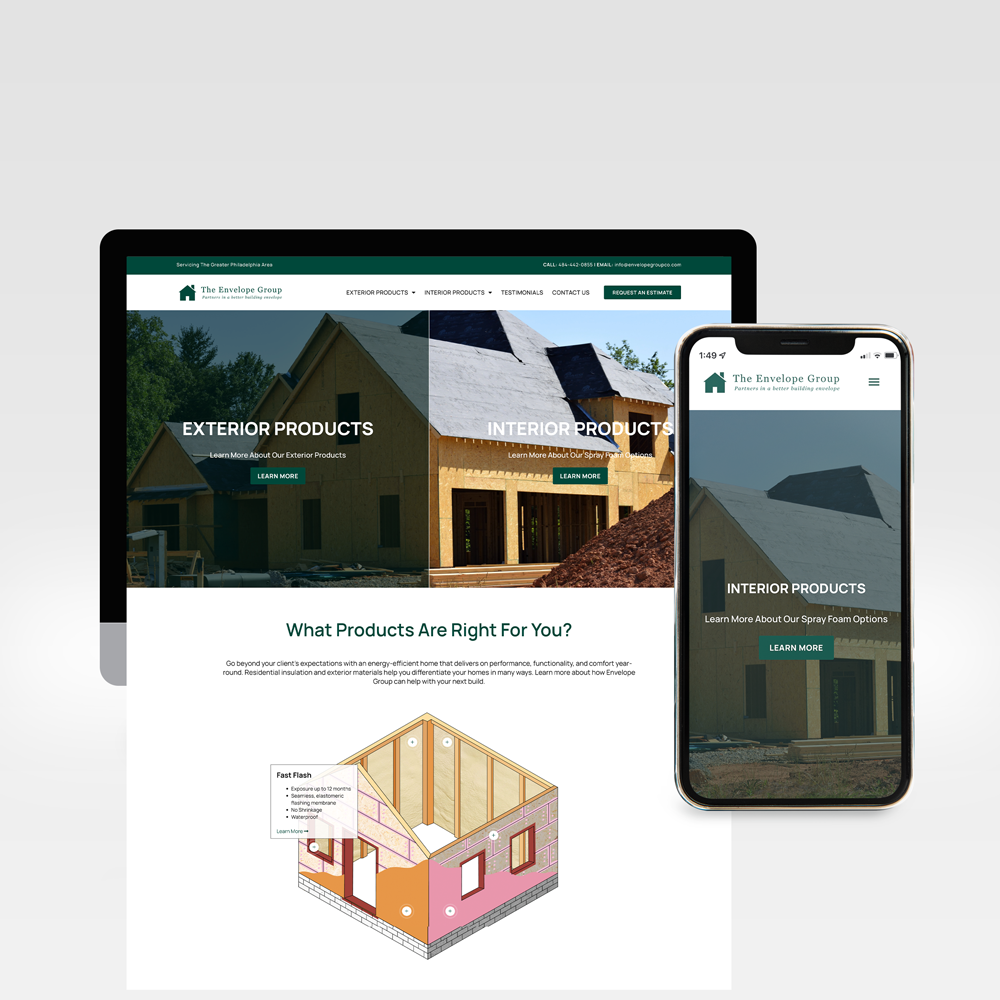 The Envelope Group needed a website that could feature two different types of products: Interior and Exterior. We decided on a homepage hero that is split in two and streamlined the navigation to show only two categories.
A custom illustration was also created to help show the different product offerings and their uses to help further clarify what they may be looking for.